0
---
Published: February 26, 2016 9:37am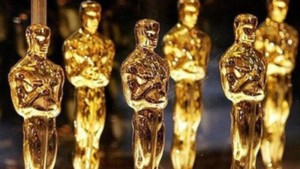 Every year at this time I step away from picking sports and enter a world I know nothing about. Twenty years ago two friends challenged me to pick the five or six main categories for the Academy Awards and be correct 60% of the time. Well I have gone 72-27 which is 72% and I gladly accept their challenge for the twentieth year. I have to say that this year the best movie category is one of the toughest I can remember especially since I admit to seeing NONE of the eight films nominated. Failing to view any of these flicks does not matter because just like in sports all my picks are based on statistics. Below are my 2016 Oscar picks:
Best Picture: The Revenant
Best Director: Alejandro Inarritu
Best Actor: Leonardo DiCaprio
Best Actress: Brie Larson
Best Supporting Actor: Sylvester Stallone
Best Supporting Actress: Alicia Vikander
Hopefully my picks will help you win a fun bet at your neighborhood Oscar party. Enjoy the show!!