0
---
Published: February 28, 2014 10:07am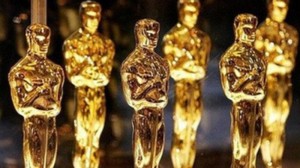 Every year at this time I step away from picking sports and enter a world I know very little about. Eighteen years ago two friends challenged me to pick the five or six main categories for the Academy Awards and be correct 60% of the time. Well I have gone 61-27 which is 70% and I gladly accept their challenge for the eighteenth year. In an effort to determine the best movie category I watched Gravity last night on Direct TV pay per view. The only good thing I can say about the movie is that it only lasted one and a half hours. Thank goodness I didn't pay $15 to see it in 3D. I can't believe it is even mentioned in the same breath as Dallas Buyer's Club, 12 Years A Slave and American Hustle. I know Sandra Bullock and George Clooney are Hollywood darlings but their performances in Gravity were lame. Below are my picks for this year's Oscars based solely on statistics:
Best Picture- 12 Years A Slave
Best Director- Alfonso Cuaron
Best Actor- Mathew McConaughey
Best Actress- Cate Blanchett
Best Supporting Actor- Jared Leto
Best Supporting Actress- Lupita Nyong'O
Good Luck with YOUR picks and enjoy the show!!