0
---
Published: November 20, 2013 12:15pm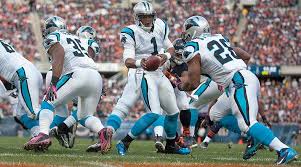 Last week I went to Vegas to collect on my Red Sox and Cardinal tickets and I also made a few wagers on the NBA and March Madness. I put 100 units of my 500 unit NBA bankroll on the Indiana Pacers at 12 to 1 odds. I also played 60% of my March Madness bankroll by wagering 100 units each on Duke at 6 to 1 and Kansas and Michigan State at 8 to 1. I will be wagering the remainder of both basketball bankrolls the second weekend in January.
Now for an update on our NFL Futures plays. I just completed my 10 game chart and based on my numbers I have listed the most likely Super Bowl participants below in the order I like them NOW:
AFC
NFC
The good news is that we currently hold tickets on two of the teams above: Kansas City at 20/1 and Seattle at 5/1. The bad news is that our other two plays San Francisco at 8/1 and Indianapolis at 15/1 appear to be fading. Before we give up on either of them though all we have to do is remind ourselves of what happened last year when the Ravens had an abominable December but rallied to win the Super Bowl and helped us cash our tickets at 9 /1 odds. Overall I am pleased with my selections made way back on October 7th since the four teams have a combined record of 32-9 (78%) and 3 of the 9 losses coming at the hands of each other with the Colts besting both Seattle and SF and the Seahawks hammering the 49ers early in the season. I still have 100 units of my NFL 500 unit bankroll to play and my only regret is not playing the Carolina Panthers at 14/1 last week as I was standing in the sports book at the LVH. The Panthers are currently the most complete team in the NFL but as the Ravens taught us last year there is still a lot of football to play!! Thanks for logging on and check back next week and I will update you on Governor Christie's efforts to legalize sports betting outside of Nevada.