0
---
Published: April 17, 2015 11:21am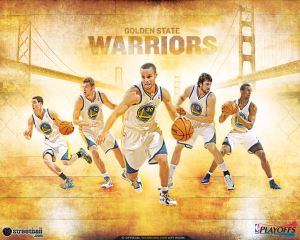 As I watched my 100 unit wager on Virginia to win March Madness go down in flames I turned my attention to the NBA and NHL playoffs in hopes of salvaging a winter sports futures profit. As the regular visitors to this site know I know absolutely nothing about hockey but defer my selections to my buddy Dave B. and once again he has come thru with flying colors. We enter the NHL postseason with 50 units each on the Ducks and Blackhawks at 8/1 and 5.5/1 respectively. His longshot selection was the Tampa Bay Lightning which we wagered 20 units on at odds of 17/1. All in all I would say he is the real Wiz when it comes to the NHL.
In the NBA we have current second choice Golden State for 200 units at odds of 6/1 which is a far cry from their current odds of 5/2. I have done the final regular season numbers and the Warriors are by far the best team on paper. Las Vegas on the other hand has installed Sir LeBron and company as the 9/4 favorites to take down the crown. The Cavs may have a considerably easier path to the finals but I totally disagree with their favoritism. My boyhood buddies back in Ohio hopefully will get over the excitement of Johnny Goofball getting out of rehab and the Brown's "new" uniforms in time to root for the Cavs march to the title. One of my other two NBA selections The Trail Blazers (100 units at 20/1) have been besieged by serious injuries and I don't believe they will get past Memphis in the first round. My last pick the Dallas Mavericks (100 units at 12/1) seem dysfunctional and Rondo does not seem to be happy in the "Heart of Texas". They have the talent but I would be pleasantly surprised if they make a long run through the playoffs. So it appears to this handicapper that our chances of any return on our winter investment rests with Steph Curry and company. Just like with All State I believe we are in good hands.
I will be making my May trip to the desert on the 10th so look for my MLB futures selections in this space no later than mid-month. Thanks for logging on and good luck betting the playoffs.