0
---
Published: January 18, 2018 9:49am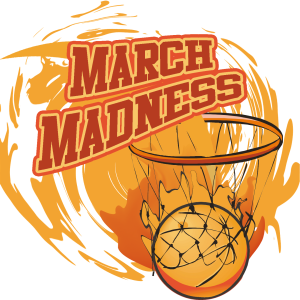 I just got back from Las Vegas where I invested in the March Madness futures but before I go there let me address some of the emails I have received over the last couple of months. Many people have questioned how I could miss the Astros, Dodgers and the Alabama Crimson Tide.  The answer is very simple they were all favorites!! You cannot win playing the futures by wagering on favorites and I am up nearly 10,500 units over the last five years avoiding them. You cannot expect them to NEVER win. I am proud of my picks on the Yankees at 10/1 to win the AL pennant and 20/1 to win the World Series. They came within one game of being a winner. Yes, my college football teams were all losers but Oklahoma at 18/1 came within one game of playing for the Championship after giving the Rose Bowl away in the second half. Yes, my NFL teams are all eliminated and look who is the favorite to win Super Bowl 52…those preseason favorites the New England Patriots. If you are a regular to this site you also know I very rarely play on repeaters which the Pats will be if they walk away with the Lombardi Trophy in Minnesota. Repeating champions in the four major sports (NBA, NFL, NHL and College Football) have occurred 71 out of 311 times or about 23% of the time since the 1940's (the decade I appeared on the planet). Interestingly enough since 2010 there have been only 3 of 32 repeating champions with the Pats poised to be number four. Now I am not telling you this for any other reason than to try and convince you that betting favorites and repeaters when playing the futures is a bad proposition. Now let's take a look at the new tickets I just purchased in Sin City.
I am taking a pass on the NBA for the third straight year because Golden State at 1 to 2 odds and the Cavs at 2 to 1 look to be the two dominant teams yet again. I also passed on the NHL for the time being waiting a month or two until we get closer to the playoffs. I have noticed the odds do not change that much between now and the end of March so why risk a key injury over the next ten weeks.
I really believe that Villanova IS the best college basketball team and after watching them totally dominate Georgetown last night I like my 400 unit wager on them at 6/1 more than I did last week at this time. Interestingly enough those odds were only available at the William Hill sports books. I saw them as low as 2 ½ at other books. My second choice was 200 units on Michigan State at odds of 4/1. They have not looked sharp since but I have a lot of faith in their coach Tom Izzo who has a talented squad and 22 years at the wheel for the Spartans. I also put 100 units each on the four double digit dogs listed below with a short comment on each:
Texas Tech 50/1……Time will tell if they are for real
Virginia 40/1……Stifling defense but can they score enough
Purdue 30/1…….Big and disciplined
West Virginia 32/1……Great defense but unable to close out games
There you have it my 2018 March Madness futures. Thanks for checking in and good luck if you are playing the individual games.