0
---
Published: April 17, 2014 11:23am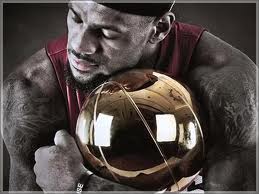 Which of our two 100 unit plays,the Spurs or the Pacers, has the best chance of wrestling the Larry O'Brien Trophy away from LeBron and his Miami Heat teammates? Two months ago the answer would have been the Pacers but their recent tailspin and the rumors of locker room discord has me NOW leaning towards the Spurs. The NBA club with the best regular season record has won 32 of the last 66 (49%) championships and the NBA best road record (also the Spurs) has taken 9 of the last 21 (43%) O'Brien trophies. Another interesting statistic is that of the last 16 teams to win 14 or more games in a row during the regular season 6 (38%) made the Finals and 5 (32%) won the Championship. The Spurs 1.08 point differential is also the best in the NBA followed by the Thunder and Clippers with 1.07 differentials.
The Pacers on the other hand ended the season with a 1.05 point differential after leading the league for most of the season. That's not the only bad sign for Indy. 28 of the last 35 (80%) champions averaged at least 100 points per game and the Pacers are one of five playoff teams that do not meet this scoring criteria. The other four are the Bulls, the Grizzlies, the Bobcats and the Nets. Indiana's 21-20 road record is not championship caliber either. In all my years of playing the NBA futures I can never remember a team falling so far so fast but at 12/1 we still have value considering the Pacers current odds are 5/1.
NHL Futures Update                                                                                                                       Two of our three 20 unit plays the Islanders (30/1) and the Maple Leafs (20/1) failed to make the playoffs leaving us with only one live ticket. The Los Angeles Kings at 10/1 for 20 units is our only hope of making the NHL season a winning one. So far the winter sports have taken back some of our Red Sox and Seminole profits but having both number one seeds in the NBA and a live longshot in the NHL gives me hope that all is not lost in the winter of 2014. Thanks for logging in and good luck during the playoffs.