0
---
Published: October 27, 2014 7:06am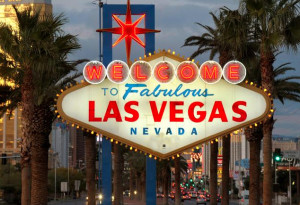 I just returned from Las Vegas where I placed this year's NFL and NHL future wagers and as always it STILL pays to shop in Sin City. Let's start with the NHL where I wagered 120 units on three teams to win this year's Stanley Cup. I was able to get the Blackhawks at 5 ½ to 1 at the Westgate while everywhere else in town they were well under that number. They got 50 units of my bankroll. The other 50 units went on the Ducks at odds of 8 to 1 also placed at the Westgate. My longshot the Tampa Bay Lightning were available at 17 to 1 at the Stratosphere.
This year the NFL seems to be a case of extreme parity with only the Broncos separating themselves from the field. Denver's odds ranged from +130 at the Golden Nugget all the way up to 3 to 1 everywhere else in town.Why anyone would make that wager is beyond me especially with the risk of injury to Manning. I opted to go with a couple of longshots the Ravens at 20/1 and the Colts at 12/1 each of which took 100 units of my NFL bankroll. On the NFC side I put 200 units down on the Packers at 8 to 1 odds. Their odds at the Golden Nugget were 3 to 1!! My last wager breaks one of my oldest rules (Don't bet repeaters) a 100 unit on the Seahawks at odds of 10 to 1. My thoughts here were that the Hawks are basically the same team that dominated the NFL last year less Percy Harvin and at 10 to 1 I see value in playing them. Based on yesterday's results ( Ravens, Colts and Packers all losing and Hawks barely surviving a woeful Carolina team) it appears that all my picks are in trouble but if there is anything I have learned in over 40 years of playing the futures is that there is still a lot of football to be played. Below I have summarized this year's plays:
NHL
Blackhawks 50 Units 5 ½ to 1
Lightning 20 Units 17 to 1
NFL
Seahawks 100 Units 10 to 1
Total investment 620 units. Remember we are looking for ROI (return on investment). No matter what we will have plenty of action the rest of the 2014/2015 season. Thanks for checking in and Good Luck to everyone on the back side of the 2014/2015 season.