0
---
Published: February 21, 2015 7:17am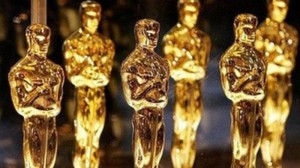 Every year at this time I step away from picking sports and enter a world I know very little about. Nineteen years ago two friends challenged me to pick the five or six main categories for the Academy Awards and be correct 60% of the time. Well I have gone 67-26 which is 72% and I gladly accept their challenge for the nineteenth year. I have to say that this year the best movie and director selections are two of the most difficult I can remember in recent years. I admit to seeing Boyhood but not Birdman which means nothing since all my picks just like in sports are based on statistics. Below are my 2015 Oscar picks:
Best Director- Richard Linkater (Boyhood)
Best Actor- Eddie Redmayne
Best Actress- Julianne Moore
Best Supporting Actor- J. K. Simmons
Best Supporting Actress- Patricia Arquette
Good Luck and enjoy the show.