0
---
Published: January 14, 2015 11:00am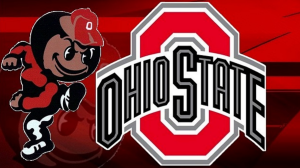 The Buckeyes of Ohio State (12/1) came through on Monday night to give us a winning college football season in the inaugural "College Playoff Season". While in Vegas last weekend all I heard people talking about was the speed of the Oregon Ducks but after watching that game you have to wonder who REALLY was the faster team? There is no doubt that the Buckeyes were the more physical team and despite the turnovers I thought they were in complete control of the game. In the NFL three of our four futures teams advanced with only the 20/1 Ravens failing to win in New England after blowing two 14 point leads . We are now assured of at least one team in the Super Bowl (Seattle or Green Bay) and if our "Luck" holds out we may have both teams.
The real reason I was in Sin City was to place my NBA and March Madness futures while the sports book managers were focusing on the NFL. In the NBA I wagered 200 units on the Golden State Warriors at 6/1, 100 units on the Portland Blazers at 20/1 and the Dallas Mavericks at 12/1. In the college ranks I am very weary of betting against Kentucky but if they offer me the #2 team in the country and the only other unbeaten squad besides the Wildcats at odds of 25/1 I don't mind getting down for 100 units. Kentucky is young and anything can happen when they hit the road in March.
So as we start to put the profitable 2014/2015 football season in the rear view mirror we look forward to a little round ball action to carry us through until next April when we once again will attempt to beat the MLB futures. Good luck to all of you who are playing the Championship games on Sunday and remember to save a little of your bankrolls for playing the futures.