0
---
Published: May 15, 2015 9:50am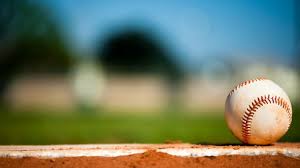 A week later than usual I just returned from Vegas where I took my annual shot at picking the MLB pennant winners and the  World Series Champion. I delayed this year's journey so as to avoid the Mayweather/Kentucky Derby crowds of the previous weekend and it may have cost me a few points on the odds. I was able to find the Cardinals at 5/1 odds to take down the NL flag and at 13/1 odds to win it all at the Venetian. Most other places in town had them at 3/1 for the pennant and 6/1 to win the Series so once again it pays to shop. I put 200 units on the pennant and another 100 on the Series.
In the AL I put 200 units on the Royals at 5/1 for the pennant and 100 units at 8 ½ /1 to win the Series. Yes, I know I am once again going against one of my own rules about betting on a repeater but KC's numbers are just too good to pass up. My second choice the New York Yankees were available at the Stratosphere at the juicy odds of 15/1 for the pennant and 30/1 to win the Series. Those numbers on the pin stripers were almost double everyone else in town. Maybe I will regret passing on them but I just don't think they have enough pitching. Another interesting observation I had is that the odds on the Red Sox are still low with only one book having them at double digit odds. The team with the worst pitching staff in the AL at odds as low as 4/1? Get real!! As usual the "hometown" Dodgers are being bet down with both fists by the public with some casinos having them as low as 2/1 odds for the NL pennant. It amazes me that anyone would take those odds with 4 ½ months left in the season. Must be the same people who put six figures in two year CDs at less than 1% ROI. Below I have listed the best odds I could find on the contenders with the first number being for the pennant and the second for the World Series:
American League
Angels 12-25
Astros 16-40
Tigers 4/1/2-10
Yankees 15-30
Orioles 15-30
Rays 30-60
National League
Dodgers 3-6 ½
Giants 15-30
Cubs 8-18
Pirates 15-30
Nationals +375-8 ½
Mets 8-15
Padres 10-20
There is still a long season ahead and I can only hope breaking one of my own rules doesn't come back to haunt me especially with the Seahawks debacle still fresh in my mind! Either way it is fun to have two teams to root for and maybe make some money on. Good luck to all you baseball bettors out there and go Cards and Royals!