0
---
Published: February 24, 2017 12:33pm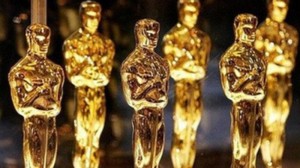 Every year at this time I step away from picking sports and enter a world I know nothing about: La La Land. Twenty-one years ago two friends challenged me to pick the five main categories for the Academy Awards and be right at least 60% of the time. In recent years I have also made a pick in the Best Director category. Well my record is 76-29 (72%) and I gladly accept their challenge for the twenty-first year. I have already given you my pick for the Best Movie Category: La La Land. I admit to seeing only one of the nine nominated flicks (Manchester By The Sea) and fighting to stay awake for the first hour. Failing to see any of the flicks does not matter because just like in sports my picks are based solely on numbers. Below are my 2017 Oscar picks:
Movie: La La Land
Director: Damien Chazelle
Actor: Denzel Washington
Actress: Emma Stone
Supporting Actor: Mahershala Ali
Supporting Actress: Viola Davis                                                                                                                                                                                                                                                                                                                                                            Hopefully my picks will help you win a fun bet at your neighborhood Oscar Party. I will be watching until the thespian's political statements put me to sleep!!