0
---
Published: May 3, 2016 10:41am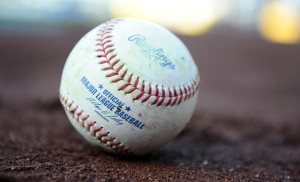 I just back from Sin City where I cashed my Villanova ticket and invested in some MLB futures. Before I left I compared the Chicago Cub's numbers with pennant winners over the last twenty years at this same time in the season. No team came close so it was not surprising to me that the odds around Vegas were as low as they were. The best odds on these lovable losers I could find were +225 to win the National League Pennant and 4 to 1 to win it all. If you are a regular reader of this site you have to know I would be passing on these solid favorites and looking for a few golden nuggets elsewhere.  According to my numbers the two teams that are a threat to ruin the Cubbies magical season are the New York Mets and the Washington Nationals. The best odds I could find on New York were 5 to 1 and as you know I am not big on betting repeaters especially when their team batting average on the day I left was .194. I don't care how good your pitching is if you can't hit a lick you are not going to win anything. Therefore I turned to the Nationals and bet 100 units on them to win the NL pennant at 6 to 1 odds and another 100 units to win it all at 12 to 1 odds.
In the American League I bet a100 units each on the Rangers at 9 to 1, the Orioles at 15 to 1 and the Chicago White Sox at 12 to 1 to win the pennant. I also put 100 units on the White Sox to win the World Series at odds of 25 to 1. All three teams have weaknesses but also have the potential to improve as the season progresses. Many of you want to know where I get these odds and this year they all come from the Golden Nugget in downtown Vegas. They easily had the most generous odds this year with the Westgate (Old Hilton) not a close second.
In summary here are this year's picks:
National League Pennant
Nationals 100 units at 6/1
American League Pennant
Rangers 100 units at 9/1
White Sox 100 units at 12/1
Orioles 100 units at 15/1
Win the World Series
Nationals 100 units at 12/1
White Sox 100 units at 25/1
A total investment of 600 units. Remember we are playing for a solid ROI (Return On Investment). There is still a lot of baseball to be played but I am happy with the teams I have and with the odds I got from the Nugget. If you are betting baseball this year good luck and thanks for logging in.