0
---
Published: January 29, 2016 11:30am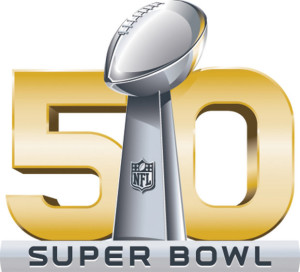 Well as we approach Super Bowl 50 the Wiz has no dog in the hunt thanks to the Cardinals total collapse in Carolina last weekend. When will this old dog heed his own numbers? Arizona is a home dome team. The last twelve home dome teams playing the NFC (Or AFC) Championship game outdoors have gone 0-12 and lost by an average of 24.18 points. Still the Crimson Tide made for another winning winter and we can look on the golden anniversary edition of the Super Bowl with no preconceived opinion. At first glance it looks like Cam Newton and company should steam roll the Broncos and their 39 year old QB but not so fast. Defense wins Championships and when I plugged the numbers into my various Super Bowl charts the Panthers do not appear to be the lock they look like to the betting public. The spread has moved up to 5 ½ from 4 which shows most of the early money is pouring in on the NFC entry and their very mobile colorful leader. I will spare you the myriad of numbers I use to make my pick for the big game and instead give you the shorthand version which I call "Leaning on Defense". It consists of four easy comparisons:
Rushing Yards Allowed Per Game
Denver 81.4
Carolina 86.3
Passing Yards Allowed Per Game
Denver 210.9
Carolina 239.1
Total Yards Allowed Per Game
Denver 292.3
Carolina 325.4
Total Points Allowed Per Game
Denver 296
Carolina 308
Teams sweeping all four categories as the Broncos do this year are 14-5 (73%) straight up winners. Based on these numbers I would be very hesitant to lay the 5 ½ points currently being posted in Sin City. Instead I will be telling my clients that the over is a better bet because the last 22 times the total has been set under 50 it has gone over 16 times or 72% of the time. The game is being played outdoors on grass which is another 61% "over" winner over the years. I will also be telling my clients that this is just another game which offers very little betting value and if you value your money stay away from the proposition bets which are ALL in favor of the house. Let's hope for a good contest and if you are betting the game good luck and thanks for logging on.