0
---
Published: July 27, 2016 11:09am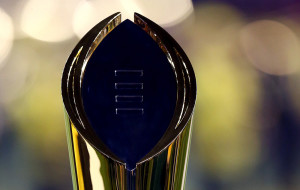 I just got back from Vegas and I must admit if I could play the futures elsewhere I would never go back there again. The town has turned into a giant tourist trap with the casinos trying to make up for lost gambling revenue by overcharging for food and drinks. They are now even tagging visitors for self-parking. Long gone are the days of comped drinks and low cost dining.I paid twenty four dollars for two New York style hot dogs! Such a deal!!
Well I managed to fight the 112 degree temperatures and get my future plays down for the upcoming college football season. I have listed them below as well as which sports books had the best odds for each particular team:
100 Units Clemson 8/1                Venetian
100 Units LSU 11 1/2/1               Venetian
200 Units Oklahoma 12/1            Venetian
200 Units Florida State 10/1 Treasure Island
Alabama the defending champion was the favorite with the best odds available being 6 ½ /1. Ohio State checked in at 8/1 and the hot public team Michigan was 7/1 to 8/1 in most casinos. I know the Crimson Tide are loaded as usual but I almost always throw out the team looking to repeat.
I also played 50 units on British Columbia at the Treasure Island to win the Grey Cup This is the first year I am attempting to apply my NFL formula to the CFL. I had to laugh that the ticket writer had to get approval for accepting my wager.  I got the Lions at 7 ½ to 1 odds so Sunday, November 27th has now become an important date on my calendar. I would not recommend this play for anyone with a limited bankroll.
We are only five weeks away from the kick off of the 2016 college football season and I want to wish everyone a fun and profitable campaign. If you are visiting Las Vegas during the season I encourage you to play a little something on the futures. Thanks for checking in!