0
---
Published: November 2, 2015 7:59am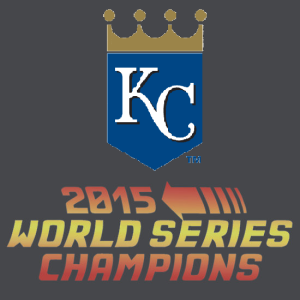 The Kansas City Royals overcame a dismal September and took down the American League pennant and then graciously accepted the Mets handing them the World Series in game five last night. The Wiz collects 2,050 units on a 600 unit investment for a net profit of 1,450 units. Another exciting and winning year in baseball but now we focus on the NFL and the college playoffs as well as the NHL. While in Vegas last week I made 100 unit plays on the teams below at the best odds I could find:
Cardinals 12/1
Bengals 10/1
Packers 3.5/1
Patriots 2.8/1
Yes, I know I always say don't wager on repeating champions (Pats) or teams at less than 5/1 odds but I consider my plays on the Packers and Pats as insurance plays. Let me explain. If my two top plays the Cardinals and Bengals do not perform as I expect and the two favorites make it to Super Bowl 50 then I will make 50 units if the Packers are crowned champions and lose only 20 units if the Pats repeat. Brady and company look unbeatable but it is only November and there is still a lot of football to be played. The Packers look very vulnerable while losing last night in Denver and giving up 500+ yards passing to Phillip Rivers on October 18th. One thing we want to avoid is the warm weather Cardinals having to go to Lambeau Field in mid-January.
On a lighter note I also played 5 teams to win the Stanley Cup based on my buddy Dave B's advice. As always I admit to knowing nothing about hockey although my son Adam has been enlightening me over the last few seasons. Either way below I have listed the five clubs I have invested 20 units in each:
Ducks 17/1
Lightning 9/1
Predators 16/1
Kings 12/1
Penguins 18/1
Total NHL investment is 100 units.
Tuesday night they will announce the first "real" college standings and I am anxious to see where our five picks (See July 3rd Post) stand. Hopefully some of you cashed on the Royals and will invest a little something on the picks listed above. Either way thanks for logging in and good luck!!