0
---
Published: June 14, 2017 10:18am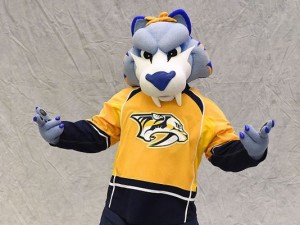 Well the Nashville Predators ended our four year NHL futures winning streak falling in six games to the repeat champion Pittsburgh Penguins. The 20 unit ticket we had on them at 18 to 1 odds became a useless piece of paper along with the other 80 units previously lost on the NHL this year. That is the bad news. The good news is that our five year profit in the NHL stands at 685 units. As the regulars visitors to this site know I have passed on playing the NBA futures the last two years because there has not been any value for the teams I like. After Golden State took out the Cavs at odds of 240/100 (to win the series) I went back and checked what the best odds were on them to win the NBA Championship in mid-January when I was in Vegas to play the winter sports futures. Well that number was 200/100!! In other words if you waited until they reached the finals instead of playing them in January you only had to put up another $40 to play the very same team. This is an example of why I insist on passing on favorites and on getting at least 5 to 1 odds on my future wagers.
MLB UPDATE: We are closing in on the midway mark of the 2017 MLB season and only the White Socks are dead in the water at odds of 80/1 for 100 units to win AL pennant. The Yankees our top selection (10/1 AL Pennant and 20/1 World Series) are leading the AL east and are led by their jolly green giant right fielder Aaron Judge. He and his teammates are fun to watch! On the flip side the Nationals (7/1) are very painful to watch from the 7th inning on. They lead the NL east by 9 ½ games but have the worst bullpen in the majors. Dusty Baker and company had better engage in some serious trade talks to shore up that glaring hole or they won't be around long once the playoffs begin.
I will be heading to Vegas in late July to make this year's college football future plays so check back then to see who I like this year. Good luck to all of you playing the MLB games.