0
---
Published: July 3, 2015 10:05am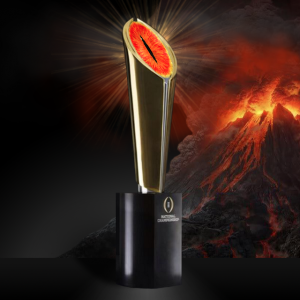 Just returned yesterday from the city of extremes (Las Vegas) where I collected the Warrior and Blackhawk profits. I also made my mid-summer rounds to collect the odds on winning the College Football Championship to be played on January 11, 2016 in Glendale, Arizona. As always I threw out defending champion The Ohio State University Buckeyes who are heavy favorites in every book with the best odds available being 3/1. If you like the Bucks my advice is wait until they make the final four and you will get similar odds.
I made my summer trip early because one of the teams I like this year is USC and I believe the Trojans will be bet heavy this holiday weekend. I was still able to catch them at 15/1 odds at the Golden Nugget (Also available at the same odds at the Westgate) while at other books they were either 10/1 or 12/1. I would believe by Monday the boys of Troy will be down to single digits. I wagered 100 units on the team I believe will win the Pac 12 Championship this year and be invited to play in the final four.
I made two additional 100 unit wagers each on Notre Dame and Baylor. These are two surprise teams that don't have to win a Championship game to advance to the Final Four. I caught the Irish at the Fremont downtown at odds of 22/1. All other books had them at 20/1 or lower with the Golden Nugget offering only 12/1 odds which once again proves it pays to shop. I bet the Baylor Bears at 20/1 at the Nugget.
My two biggest purchases (200 units each) were the Crimson Tide of Alabama at odds of 7 ½ to 1 at the Venetian. All other properties had them at either 5/1 or 6/1. I believe this is another team that will be bet heavily this month. My last wager was on TCU at odds of 8 ½ to 1 at the Union Plaza (William Hill property) although that same evening I saw them at 9/1 at the Venetian.
So there you have my college picks for this year and I have summarized them in the list below:
Notre Dame 100 Units 22/1
I have 700 units invested and remember I am looking for ROI (Return On Investment). We are about six weeks away from kicking off the 2015/2016 season and I am sure like many of you I can't wait. Thanks for logging in and good luck to all of you this season whether you are playing the futures or just participating in game to game action.