0
---
Published: July 28, 2017 11:48am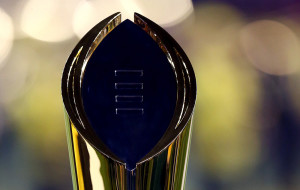 I just got back from my annual July visit to Las Vegas where I "invested" yet again in the college football futures. This year the best odds I found available were at the Venetian/Palazzo Sports Book on all teams except the Florida Gators which were 40/1 at the Palazzo but 50/1 at The Westgate. Below I have listed this year's plays:
200 Units on Florida State at 19/2 Odds
200 Units on Ohio State at 9/2 Odds
100 Units on Oklahoma at 18/1 Odds
100 Units on USC at 15/2 Odds
50 Units on Penn State at 24/1 Odds
50 Units on Florida at 50/1 Odds
There is my usual 700 Unit investment and remember we are looking for a ROI (Return on our investment). Regular visitors to this site will probably notice I took the Buckeyes at 4 ½ to 1 odds a half point below my usual required 5/1 odds but Urban has a loaded deck this year and I thought they were worth a play at that number. Alabama was a heavy favorite all around town and the best odds I could find were 14/5 once again at the Palazzo. Every place else I visited had them at 2/1 or 2.5/1. They may very well be the best team in America but at those odds you may as well wait for them to make the playoffs and then play a money line parlay on the semifinal game to the championship contest. I am more than ready for some football but I must admit I have some renewed interest in MLB since both our Yankees and Nationals have shored up their bull pens and seem to be rejuvenated since the All Star break. Thanks for logging in and good luck betting this year's football season.